Summary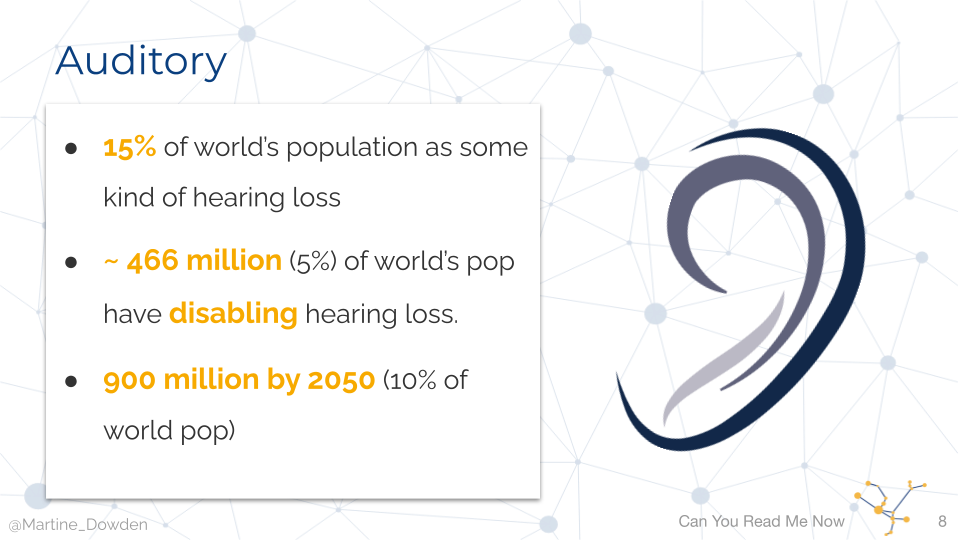 Lightning Talk
15% of the world's population has some form of disability, but only very few of our websites are actually accessible. But what does that word mean anyway? Accessible?
In this talk we will go over what accessibility means in the context of web content and how to get your team started in making sure your content can be accessed by all.
Previously given at
Angular Community Meetup | Europe & Africa (2021)
ITECS (2020)
NDC Sydney (2019)
Want me to speak at your event? Drop me a line!
Contact Me